so this is going to be a big bastard update.
i've not done this plainly coz i couldnt be arsed.
anyway, i'll update from when i went to london.
the week before last i went to london on the friday to see megan, i had been meaning to do this forever & scarling. were playing at club stay beautiful so this was the perfect opportunity. i got the train mid afternoon & met megan & her stylist peter at pizza express in soho. we went for drinks & then back to megans to start getting wrecked & make ourselves look pretty.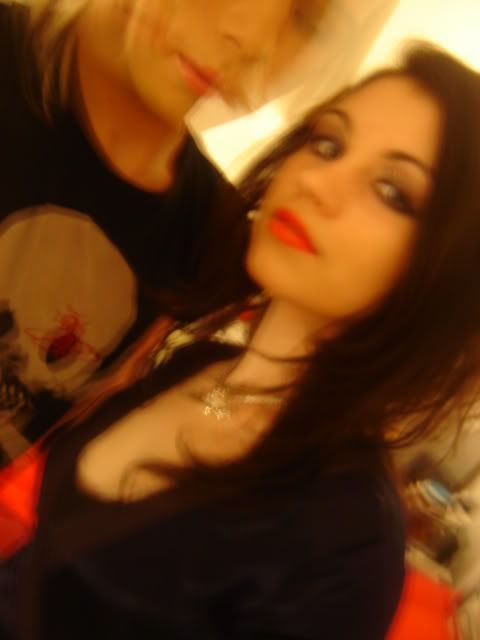 stay beautiful was fun, if not boiling. but scarling. were really good, at first i thought they were shit, but it was all fixed when they sorted the sound out. i met richard in stay beautiful who was really nice, though i think iain being there & saying he was gross in front of his face ruined any chance of me ever seeing him again. craig was there & it was really nice to meet him, he stayed at megans coz he was stuck for a place to stay. the next day saw me go home on a first class trip on virgin trains, on which i drank free alcohol & slept the whole way.
on monday i had to do an assessed presentation in uni, which was pretty shit, then i met iain & hayley in manchester because they were staying at mine for the liverpool scarling. gig. we got ready & went. it was nice to see angel <33, jilly, sam & lauren. this was my favourite out of the three scarling. performances.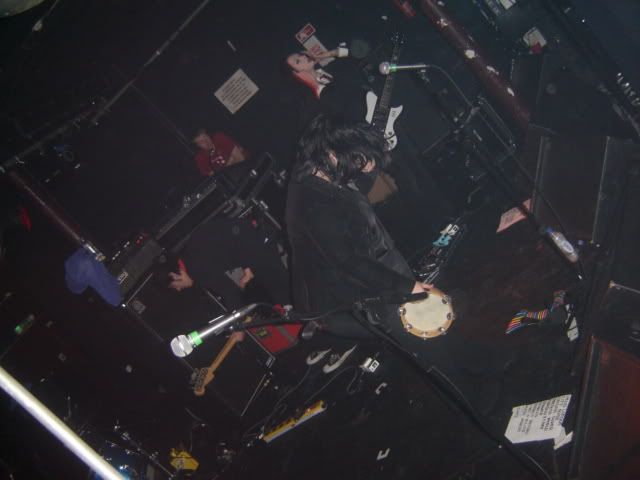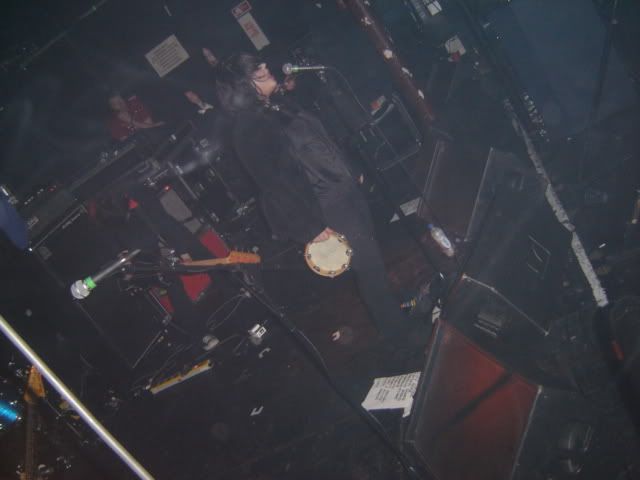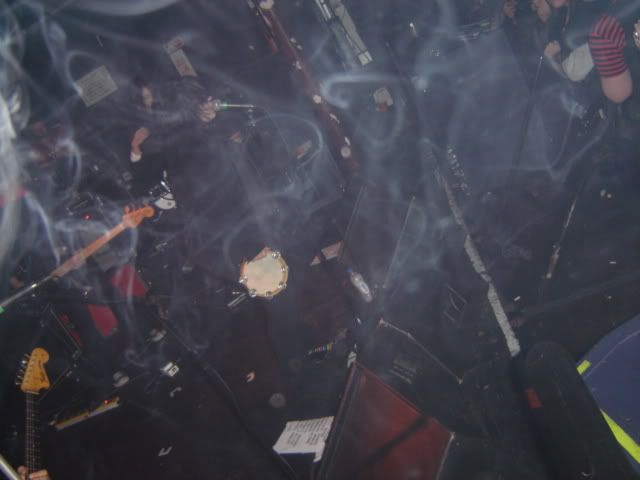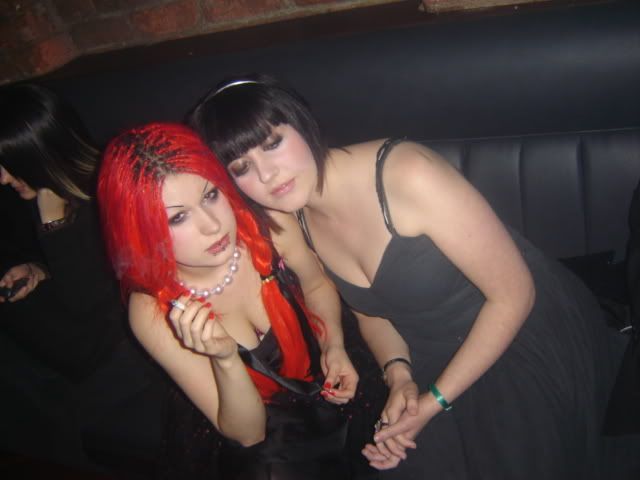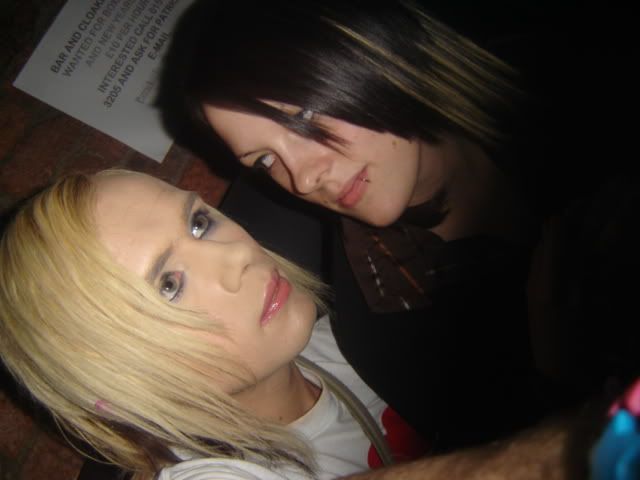 then on tuesday i went to london again, my train wasn't until 5pm so i fucked around here for a bit. when i got to piccadilly i was shocked to find my train ticket was first class. i got drunk on the train & slept for some of it. when i got to london megan & i went back to hers briefly & then we went to see the eighties matchbox at ulu. the eighties matchbox were stunning, the new guitarist has really settled into the band now.
wednesday was a fun day, i went to audition a make up artist with megan, to the bank, to lunch, to practise & then megans stylist came round to sort some stuff out. we then went to see scarling. for the last time, we were both so tired, and the crowd was 99% dickheads. performance wise this was the best i think scarling. were but the atmosphere & people in the venue was just shite. i really liked the new version of so long, scarecrow, but i feel that if they took out the "coockoo" part it would have sounded a lot more coherent.
i came back to manchester on thursday & slept the whole way. after work i went out for pizza with jess & then life was back to normal on friday.
on saturday i was in work & in the evening it was my work's xmas do. the food was horrible, but i really like the people i work with. we ended up in fifth avenue somehow & jessica & i had bandaids on our faces.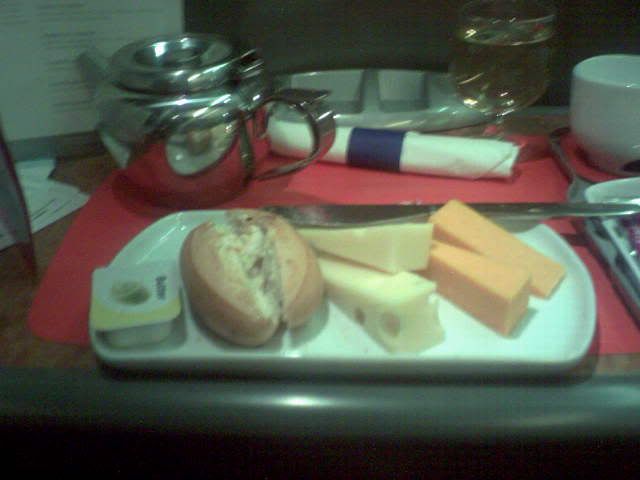 i got this & more drink on the train...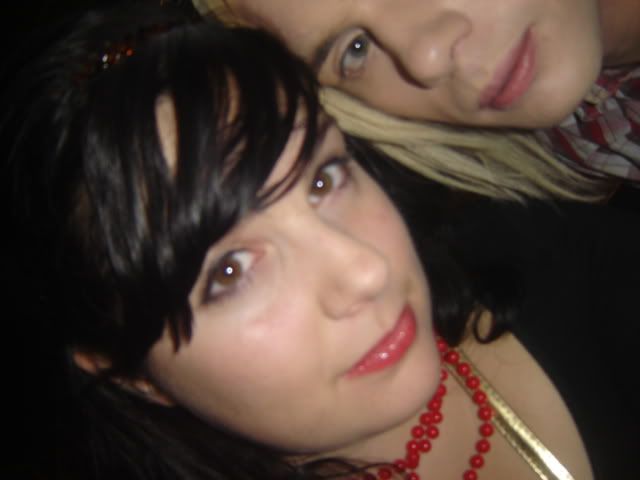 ROFFLE: